Hand of the King's Evil
Hand of the King's Evil, the third and last of Chaz Brenchley's Books of Outremer, brings to a conclusion the tale of the four young people, friends despite their differing backgrounds and loyalties, caught in the armed struggle to control the lands in which the invaders have built the five states of the Kingdom of Outremer. The story ranges far and wide, crossing the desert and entering the hidden principality of Surayon, before it comes to the end of all roads. But first, there is a city on the edge of the sands, a city of mud and books: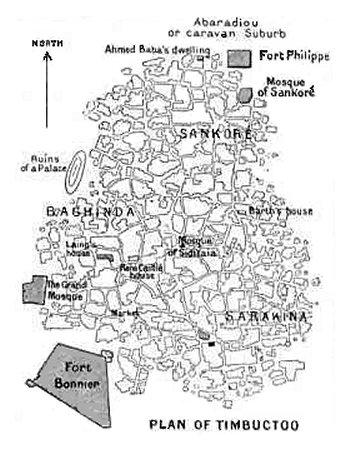 "Hand of the King's Evil has an original, absorbing and always surprising plot... Readers with the time to savour it will love Brenchley's thoughtful, poetically phrased sentences..."

Barbara Davies, Starburst
---
---
Read the Book
The Third Book of Outremer is published in the UK as Hand of the King's Evil. In the US, the same book is published as two volumes, Hand of the King's Evil and The End of All Roads. Use the Amazon links below to buy these books; or, if your local book shop does not stock copies, use the information provided to order them.
In the UK

In the US

ISBN: 0 - 441 - 01114 - 4
published by ACE (Penguin Putnam)
Reviewed in Emerald City:


"...there is little formulaic about Brenchley's treatment of the subject matter. Outremer is very clearly a series written by someone who cares about what he is doing rather than someone looking to churn out processed product from the great Tolclone sausage factory. If I am going to read a big fantasy series, this is the sort of thing I want it to be."

Reviewed by Russ Allbery:


"Wow. What an ending."

Reviewed in Rambles by Daniel Jolley:


"In this sixth and final book in particular, you have a number of thrilling fight scenes both between man and magical beast, but it really is the characters that bring this story to life. ... The End of All Roads is a truly fitting conclusion to an extraordinary fantasy series."
---
---
Background motif based on the hand reliquary of St. Nicholas in the collection of the Cilicia Museum, located within the Armenian Patriarcate in Antelias, Lebanon.
Used by kind permission of the Museum.