Feasting and Celebration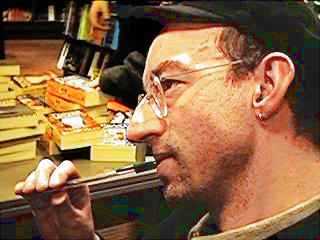 The long-awaited second book of Outremer, Feast of the King's Shadow was published by Orbit Books on Thursday 3rd February 2000. The launch was celebrated that evening in Waterstone's Emerson Chambers (Newcastle) branch. By the time everyone had arrived, it was standing room only, so for those of you who were unable to join us, here are a few pictures to give you the flavour of the event.
---
Stephen Mellor, the store's Fantasy and SF specialist, welcomed visitors to Waterstone's, and introduced author Chaz Brenchley.
Chaz adjusted his traditional green carnation, read an extract from Feast of the King's Shadow...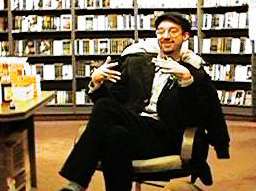 ...and then invited questions from the audience. These ranged from "When are you going to write another horror book?" to "How did you know how to make the fight scenes work?"
Even if you weren't there for the launch, you can still buy your own copy of Feast of the King's Shadow. Ask your friendly neighbourhood bookseller, or click here to order it from Amazon.co.uk. New readers can still buy Tower of the King's Daughter there too...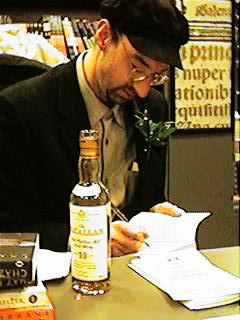 ...but you'll have to make your own arrangements to get it signed by the author!
---
Photos © 2000.